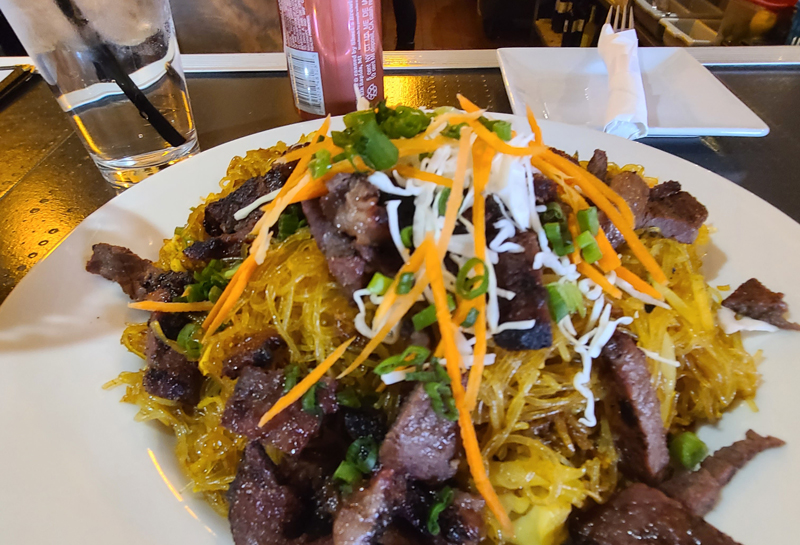 Taste of Keego Feb. 1-6
Eight dining establishments will be participating in the 2022 Taste of Keego Tues., Feb. 1 through Sun., Feb. 6.
Each place will offer a special discounted menu. Taxes and gratuity extra.
Rice Table for Two ($50) includes:
Indonesian meatball soup.
Mango papaya salad.
Rice, sate, fritters and egg roll.
Two entrees – Spicy beef, java chicken and a curry dish (chefs choice).
---
Pretzel, wings and small house salad $29.
Dinner for two – Two ribeyes w/vegetable, smashed garlic potatoes and choice of one dessert $49.
Large one-topping pizza, large house salad and order of wings $39.
Appetizer sampler – Korean ribs, perogies and fried pickles $38.
Dessert and Spanish coffees for two $29.
---
Brewhaus
$2 domestic bottles.
$8.99 Cody's pizza rolls.
---
$30 per person. 4-8 p.m. Dine in only.
Choose one Starter Appetizer
Bruschetta – three slices of Italian bread topped with tomato & basil.
Fried Calamari Rings served with marinara sauce.
Choose one Entree (Served with salad)
Chicken Parmigiana with side of spaghetti.
Baked Homemade Lasagna.
Blackened Salmon served with Vegetables.
Choose one Dessert
Canoli.
Tiramisu.
Limoncello Cake.
---
Prime Rib $25.
Steak Nacho $15.
Potato Skins $10.
Mac N Cheese $10.
---
$35 per person.
Course 1
Choice of one:
JBird Gumbo (Black Bean Bird Chips w. Cheddar Jack, Salsa, Sour Cream, Mucho Sauce, Pickled Jalapenos, Queso).
Veggie Salad (beets, chickpeas, tomato, cucumber, olives, bell pepper, pickled peppers, mixed greens, queso fresco, house dressing).
Course 2
JB 3 Meat Sampler
Choose 3: pulled pork, chopped chicken, smoked turkey, fried chicken, brisket, salmon, andouille sausage.
Sides Choose 2: pit beans, mac and cheese, slaw, brussel sprouts. (served w. cornbread)
Course 3
Dessert -choice of one:
Cheesecake Squares… seasonal flavor.
JB Bulleit Bourbon Bread Pudding.
---
Large one-topping pizza with Jet's bread $15 out the door.
---
Dinner for two for $65.99.
Spinach & artichoke dip.
Two igloo salads.
Two orders of fish & chips.
Dessert